Auroras Compete at First Nationals in 2 Years
---
---

---
Our National Stream athletes competed in Quebec City, May 8-13 for the 2022 Canadian Championships. It had been two years since our junior/senior athletes have competed and it was a first for the entire 13-15 team.
The swimming venue was incredible and Old Quebec was picturesque for our land drill sessions.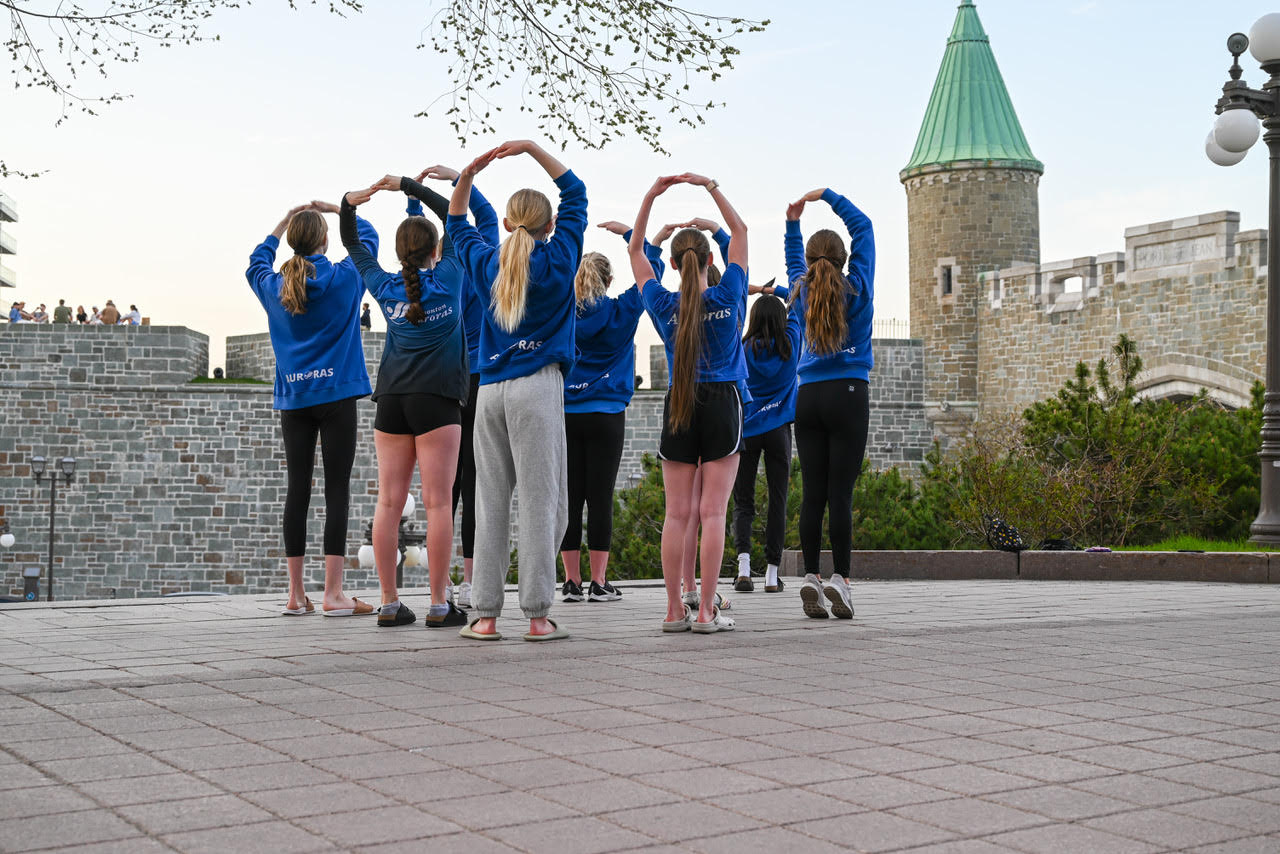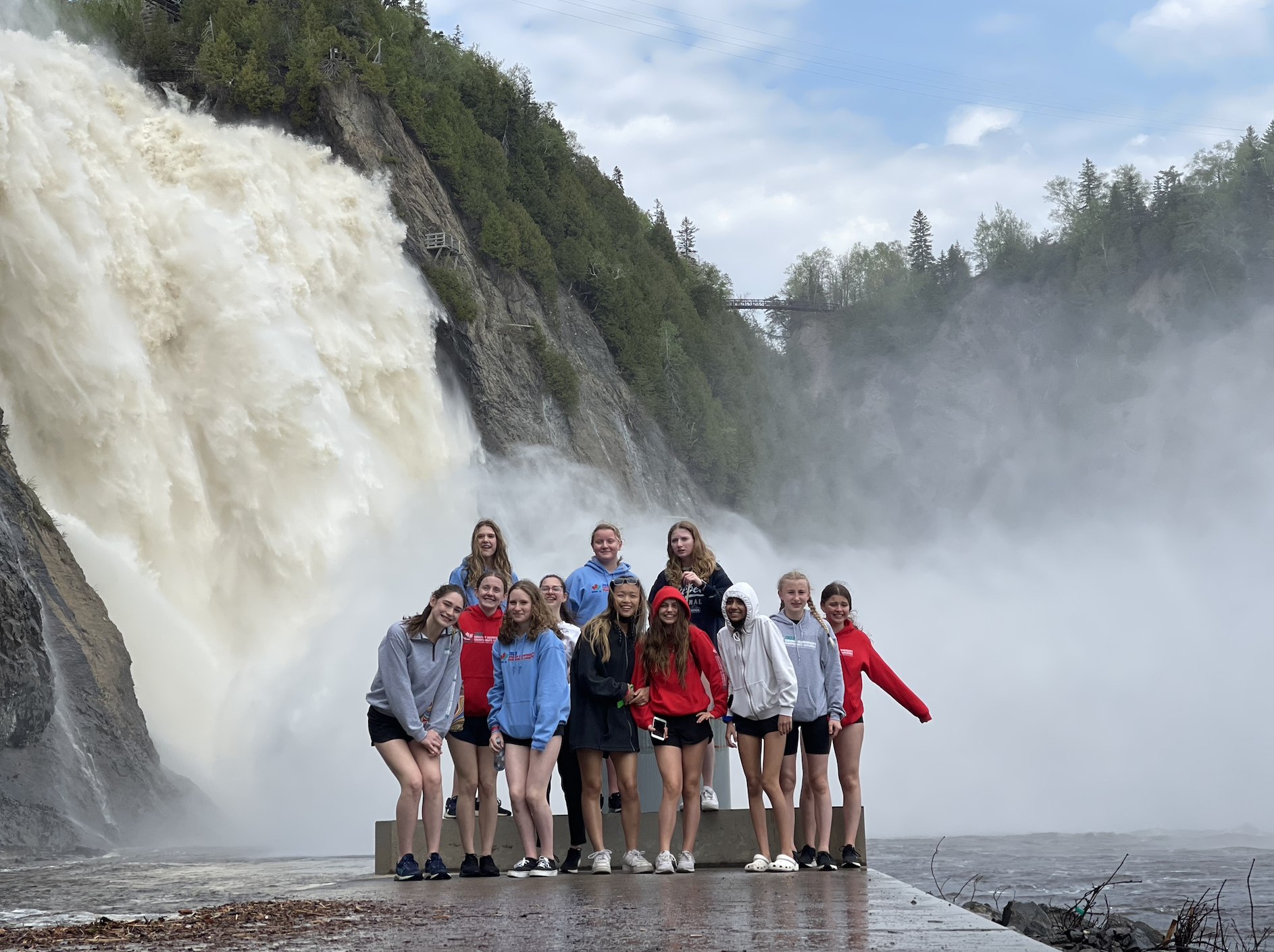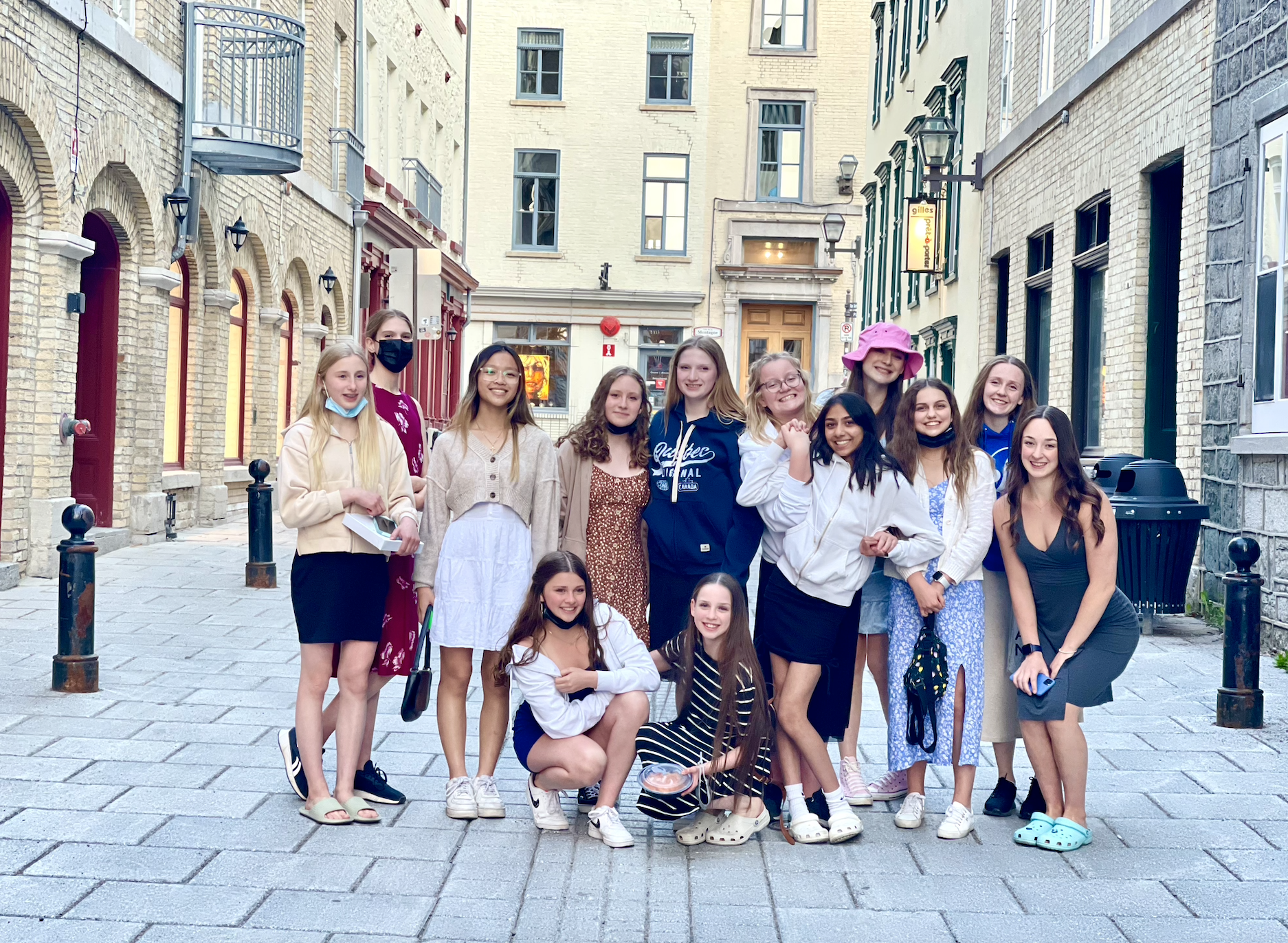 The week started off with spacing. Spacing is pool time that allows teams to get acquainted with the new pool. This pool was much bigger than the one we are used to swimming in. Our first Aurora swimmer to compete was Kate in her senior solo tech routine. She had a good swim, but was fired up to increase her score when she got to compete her free solo a few days later. Kate placed 8th in tech and 14th in Free. There were more athletes in the free event. Her free score was 3.00 marks higher!!!! This nationals was Kate's final nationals. So proud of her improvement and accomplishments as an Aurora.
The 13-15 team had their figure event which lasted at least 3 hours. They compete two figures which take 20-50 seconds depending on how long they swim. This is a mentally exhausting event. It is long, so the athletes need to be focused when it's their time to perform while not using too much energy while waiting.
After figures 13-15 soloist Vienna competed in her first nationals solo event. She placed 33rd in routine. This was the biggest event at nationals for routines. The clubs most dynamic routine, Combo, had a phenomenal swim and placed 8th. It really is a crowd favourite with it's radio theme.

Our Junior duet of Keltie and Liz came together late in the season and faced a few set-backs like Covid and an injury that set-back their training. They persevered and were able to have an incredible swims in prelims placing 17th. This was the final swim for both athletes. We wish them all the best in the future endeavours.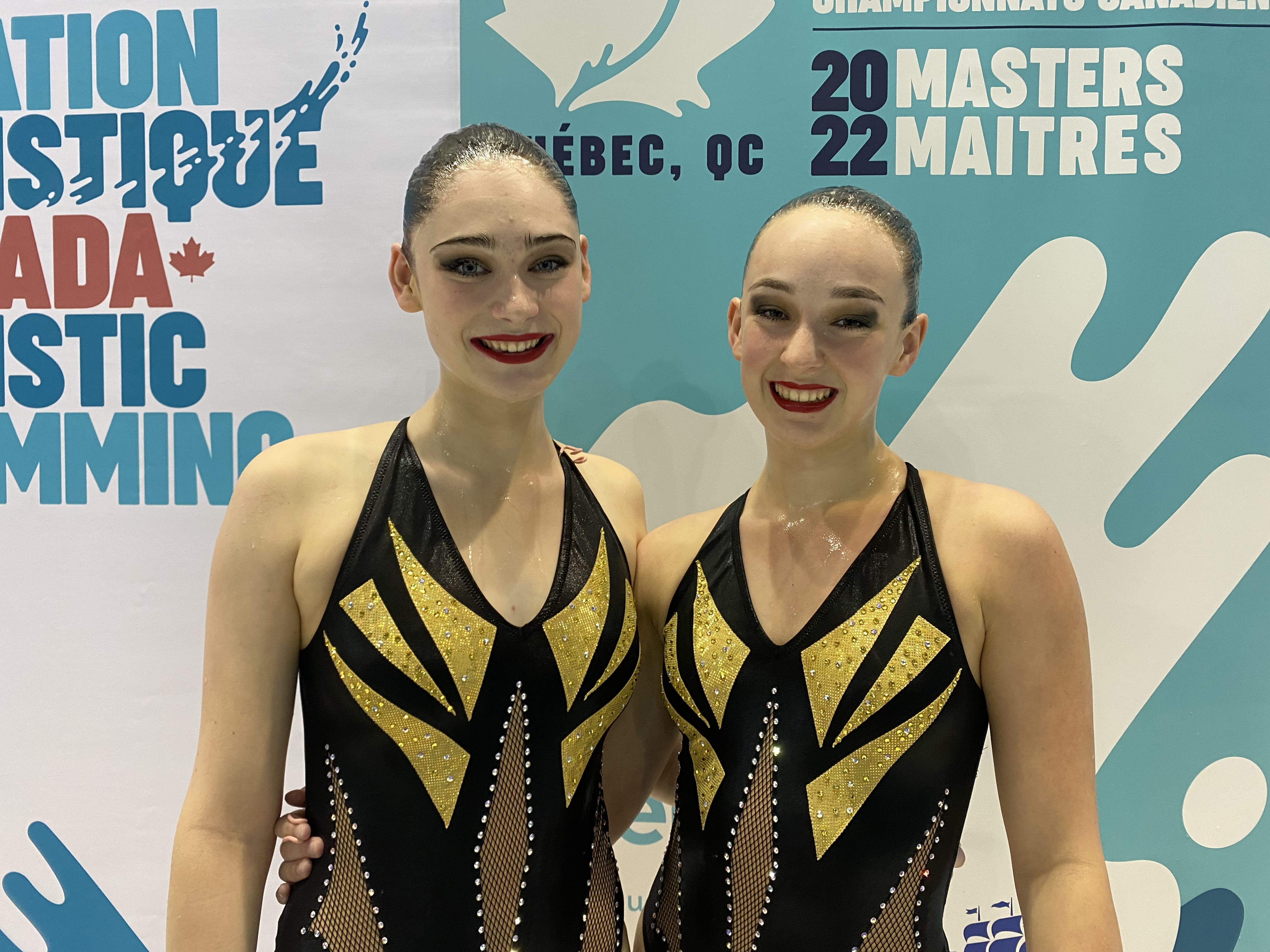 The last event for the Auroras was the 13-15 team. This team came a long way through the season. All they all came together to have a great swim. Even though all the highlights didn't work, it was a big improvement from the first competition where we swam only 2/3's of the routine. The team came 16th in routine. To make finals they needed to place 12th.

Overall, the club had great performances and lots was learned to prepare the athletes going into next season. We also had lot's of fun getting to explore such a wonderful historic city.
Well done Auroras!!!