2023-2024 Registration is Open!!
---
---

---
Registration for the Auroras 2023-2024 season is now open.
We offer non-competitive (pre-comp/beginner) programs and competitive programs. If you child wants to start in competitive they can jump right into the 9-10 category or Novice if they are older.
Our home pools are Terwillegar Community Recreation Centre and Kinsmen Sports Centre.
---
We have three options for beginner programs
1. Pre-competitive early out (6-12 year olds)
This is a traditional artistic swimming class condensed into 1hr and happens on Thursdays from 3:15-4:15pm to accommodate children who are homeschooled or have early out.
2. Pre-competitive (6-12 year olds)
This is a traditional artistic swimming class offered in 90 minutes. This class is available Tuesdays/Thursdays at Kinsmen from 4:45-6:15pm, Saturdays at Kinsmen from 9:30-11:00am and Saturdays at Terwillegar from 12:30-2:00pm.
3. Water Ninja's (7-12 year olds)
A water based movement class. This class we require the kids to be a little older to start. Movers will work on body control, balance, agility, coordination and speed. They will also explore floating, going upside and boosting out of the water in a fun, engaging environment. We are trying to encourage boys to join our sport, so this class is not a traditional artistic swimming class. Artistic swimming will be taught but in different way.
Click here to see fall programming with full details including dates and costs. https://www.aurorasynchro.org/content/fall-beginner-programs-2023
To go straight to registration go to https://www.rampregistrations.com/login?v3=902c9a74
Our Terwillegar program fills up fast so if you're thinking about registering make sure to do so right away.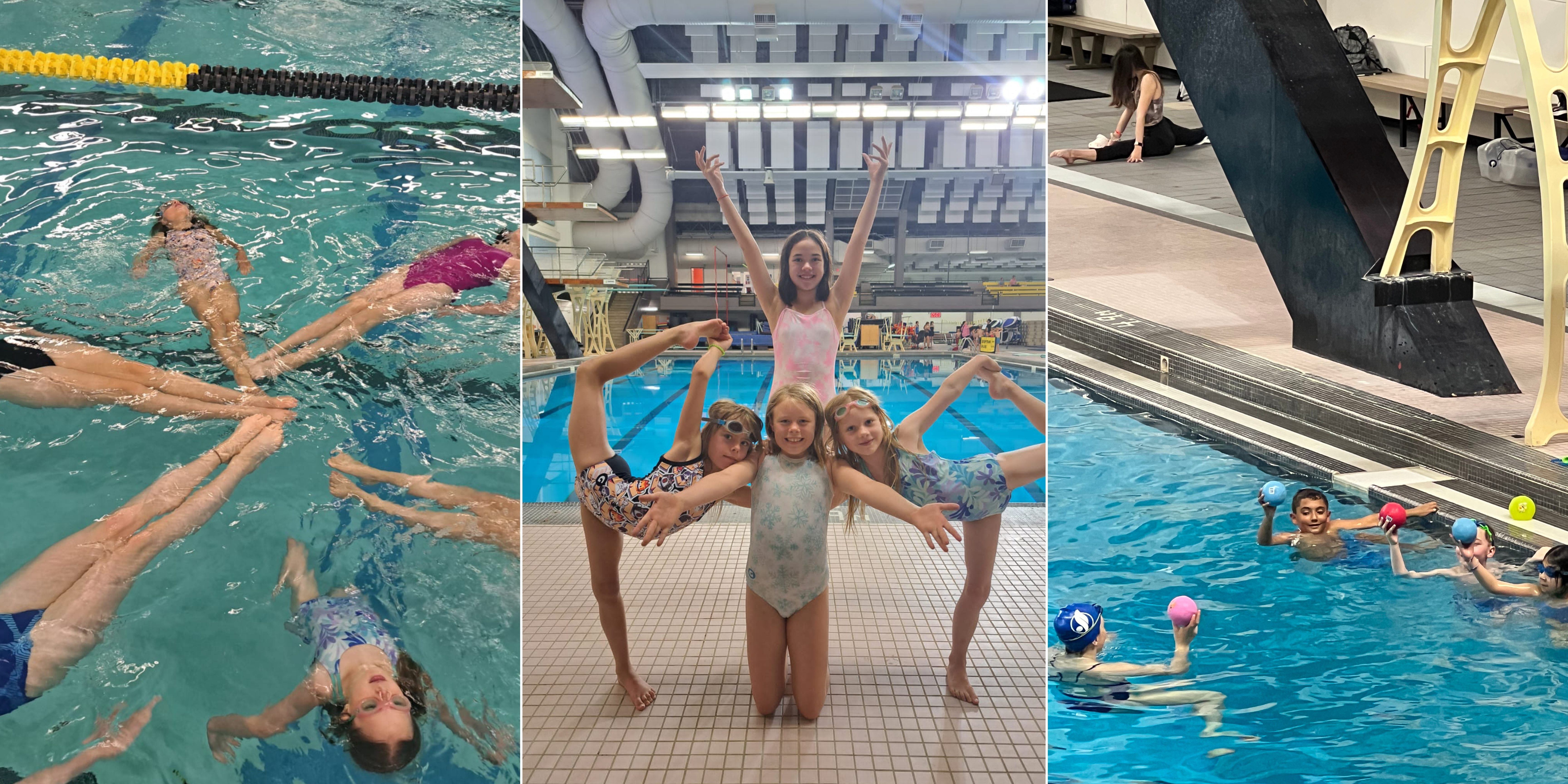 ---
If you need finical help there are great organizations out there that can help. We also have a limited number of KidSport and Jumpstart matching grants too.
Grants available for subsidizing the cost of registration fees can be found at the following sites:
City of Edmonton Leisure Grant- The Leisure Access Program (LAP) allows eligible low-income Edmontonians to access participating City of Edmonton recreation facilities through an annual pass or a subsidized monthly pass.
Canadian Tire Jumpstart program - This program opens in January for applications.
Kids Sport Edmonton- Applications are accepted throughout the year and grants are administered to sport clubs every 4-6 weeks, at up to $350 per kid/year. Here is a link to the application.
If you do not qualify for one of those programs, we also have Bingos that you could volunteer at and then your account will get a credit towards swim fees. https://www.aurorasynchro.org/content/bingo
---
If you have any questions please reach out to headcoach@aurorasynchro.org