Recreational Programs
---
Wildrose FUNdamentals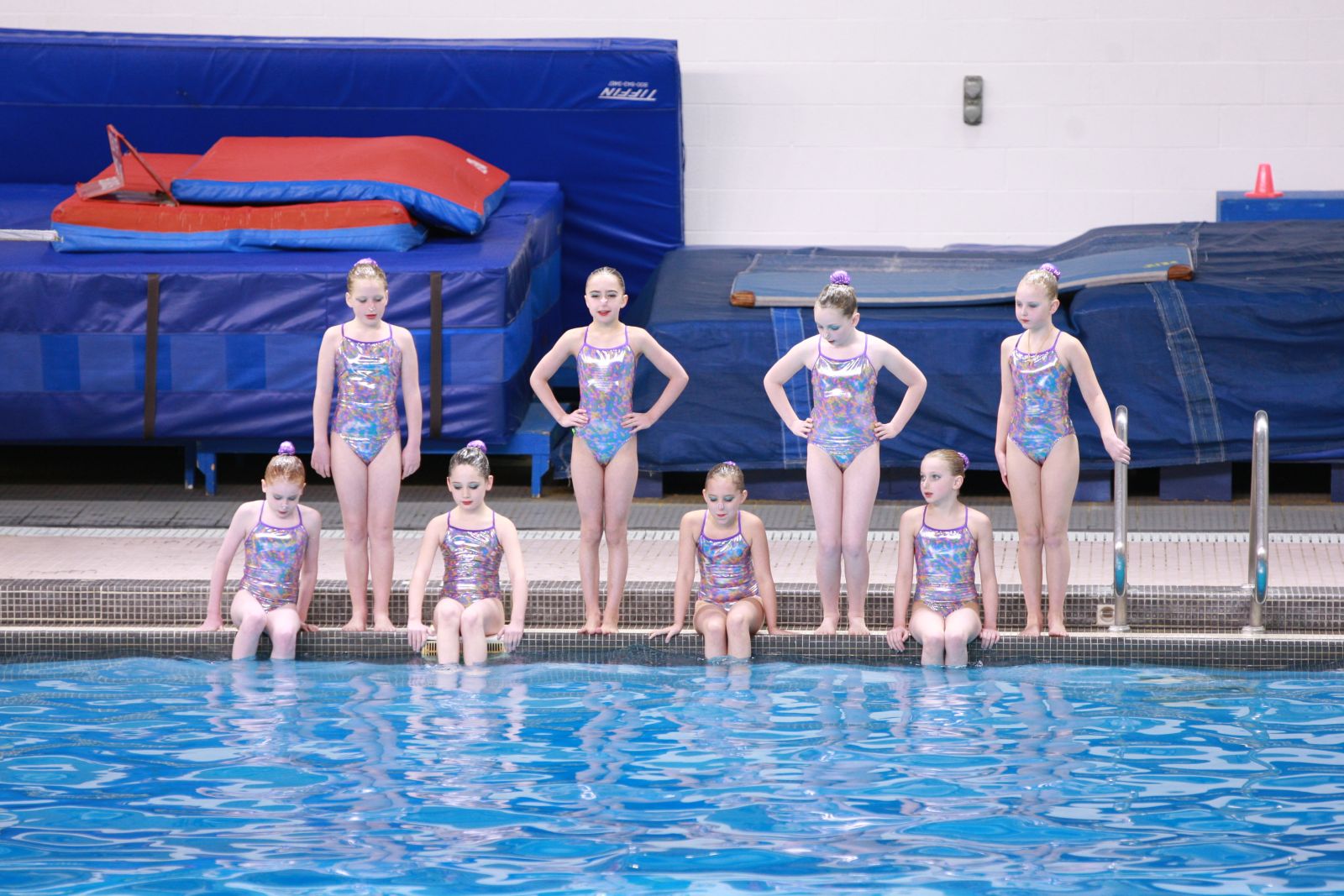 Wildrose FUNdamentals is an introduction to team artistic swimming for children ages 6 - 10 (exceptions may be made by contacting the head coach). It's a great way to find out if artistic swimming is right for you! Our recreation program is offered once a week on Saturday mornings for two hours at the Kinsmen Sports Centre.
Fees and Registration Details for Recreational swimmers (Subject to change before September, 2021)
| | | | | |
| --- | --- | --- | --- | --- |
| Team | Training Days | Fees | Volunteering | Monthly Bingo Donation |
| Recreational swimmers | Saturday | TBA/month | None | |
Club fees breakdown
Registration fee, including an Aurora swim cap and nose clip: $125.
Eight program fees installments (Oct. 1 to May 1) - see table above.
One Casino shift required: Next Casino expected in 2020 (a $200 fee will be applied to your account per casino shift that is unfilled).
Wardrobe items up to about $300, depending on what items you already own. Please see the wardrobe items for details.
Registration details and additional fees
Please note the following when registering your child:
All members will be required to set up an account with RAMP, which you will use to register, pay and view your account invoices
If you already use the RAMP interface (perhaps through another sport) you will be expanding your profile when you log in, but you do not need to create a new account
At the time of registration you will need to choose the program you wish to register your child in - for example, Wildrose 3x week, National Stream 13-15, etc.
TBA other fees
Wardrobe items totalling approximately $150, includes the sparkly routine suit for the team routine performances.
Volunteering: 2 hours. A volunteering fee of $20 per hour may be assessed at the end of the season if volunteering commitments are not met.
For more information please contact the Head Coach.